Our company wouldn't be where it is today without the hard work of our fantastic team.
From the moment you make contact, we listen, understand and recommend the services that are right for you, in a hassle free manner.
All our staff have vast experience to be able to offer you a professional and caring experience.
If you require an in-person survey, our surveyors will ensure you're well looked after and endeavour to answer any questions you may have, whilst providing a competitive quote.
Last year we moved approximately 1,500 customers and provided storage solutions for endless clients who had requirements of all shapes and sizes.
Meet a few members of our Britannia Alan Cook family below.
Get in touch to find out how we can help.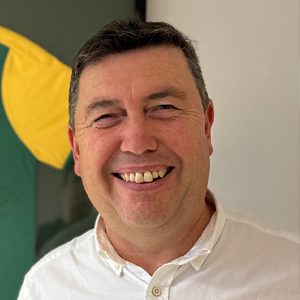 Andy Oven
MANAGING DIRECTOR
What can we say? Where would the company be without him. The growth of the company since his takeover in 2008 has been astronomical. Starting out with only 7 Luton vans and only approximately 6 members of staff he has certainly progressed the company on with his 'I just can't say no' attitude. Andy is very passionate about removals he is currently on the board of directors for Britannia and his is the vice chairman for the British Association for Removals – East Anglia area. Without a doubt Andy's favourite part of the job is quoting for the removals engaging with clients who can expect 100% transparency and assurance.
Andy has been a keen Norwich City supporter all his life and has followed them through thick and thin, up and down the country, for which I am sure he has a story for many away games back in the day. Britannia Alan Cook now has a good affiliation with the football club having our name on the big screen at every home game which has been a very proud moment for him (although I think more wins would be preferential). Bonnie and Andy are best buddies walking to the local pub in the evenings to discuss the day's events.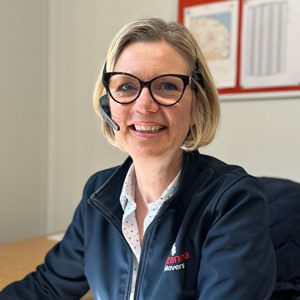 Helen Oven
Administrator
Helen has been working for the company since 2008 when Andy bought the business. She works in the office carrying out day-to-day administration tasks, making the tea and assisting Carole with Storage.
When she finally leaves the office, she enjoys cuddles with Bonnie, cooking, crocheting, yoga, gardening and generally making a mess. Whilst you will find one of the tidiest desks in the removal industry in our office, you will certainly find the untidiest desk at the same time with Helen's.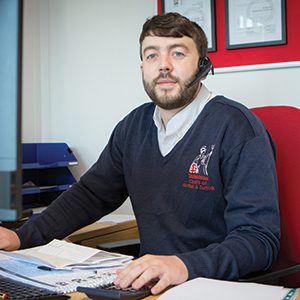 Todd Jones
General Manager
Todd has worked for the company since 2017 and is currently the Companies General Manager. Based at our Loddon depot he is responsible for the day-to-day running of the business looking after logistics and operations. Todd started his career with the company as a porter where he has worked his way up into the management team.
Out of work he is a sports enthusiast opening the bowling for his local cricket team, he watches numerous sports including rugby, cricket and football including supporting his beloved Everton. Home life entails running around after his little girl Isla alongside his girlfriend Becki, numerous outings to soft plays and long walks whilst also obtaining a few passes here and there to enjoy a few nights out with friends.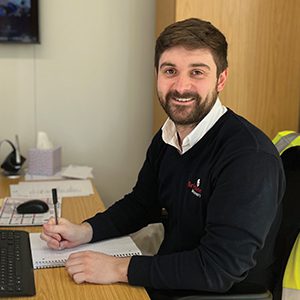 James Weston-King
Assistant General Manager
James joined the company straight after leaving College in 2012 as a porter and has worked his way through the roles within the firm, and is now the companies Assistant General Manager. He is responsible for assisting in the day-to-day running of the company whilst also looking after our overseas removals department.
James is a sport enthusiast and captains his rather successful local cricket team during the summer and enjoys his football unfortunately supporting his 'local' team Sheffield United. Away from the office he certainly has his work cut out with his young baby Daughter Evelyn, 2 cats Milo and Murphy and Chocolate Lab Callie. Not forgetting to add to the family his undoubtedly better half Julia. He enjoys spending time with his family and taking long walks with Julia, Evelyn, and Callie.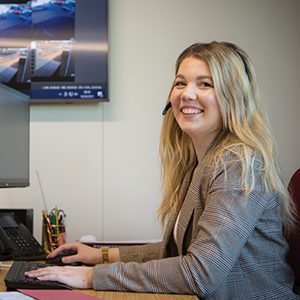 Holly Oven
Transport Manager
Holly started her working career training to be an accountant before joining the family business in 2020 to aid dragging her dad into the 21st century. Since joining the business Holly has already added many strings to her bow, she passed her manager CPC in early 2022 making her the companies transport manager. She is responsible for ensuring our vehicles are following government legislation keeping firmly on the drivers' back to ensure they are also following the correct procedures and regulations. She also added forklift driving to her file of expertise in 2021. With her accountancy background she is also responsible for managing the companies accounts.
She enjoys spending time with her family (if she hasn't had enough of them at work!) and friends and is a keen reader whilst also being a big foodie. Whilst Holly does add smiles to the office, we recommend waiting for at least her second coffee of the day before approaching her.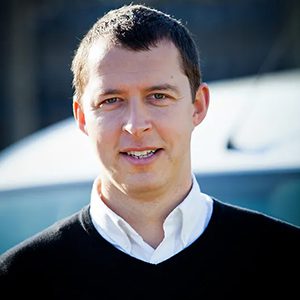 Keith Jermy
Surveyor
Keith 'The Anorak' Jermy. What he doesn't know about removals isn't worth knowing. Keith has been a loyal servant for Britannia Alan Cook being with the company for 26 years man and boy. There is nothing he can't do!  When he is not out surveying, he puts the uniform back on and heads out on the road loading the vehicles like nobody else can (apparently).
When he is not at work his passions are playing pool, snooker, darts, football, and spending time with his family. He loves going camping with his Wife Polly and son's Taylor and Hayden. He also takes the time to coach Hayden's football team and when he gets the chance, enjoys watching Taylor play as well.
Every company needs a Keith Jermy!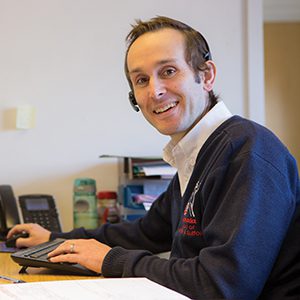 Ross Sanderlove
Surveyor
Ross has been working in the removals industry for 20+ years and has been a part of the Britannia Movers team for the past 4 and a half years. During his career in removals, he has had various roles. Starting out as a packer/porter and had a stint working in Paris, primarily on international moves. After this he moved into the office as a co-ordinator and then a global move consultant. Ross also had a role as a surveyor for a number of years in the private and corporate/embassy sector of the industry. His roll at Britannia Cooks combines all his previous experience. He is mostly office based as a co-ordinator however, you may see him on the other side of the camera if you request a video survey with us. He leaves the office from time to time to carry out an 'in-person' survey. (Just do not call him at 1pm, he does not enjoy his routinely taken lunch break being disturbed). Having moved to the Norfolk area in 2018 with his wife and daughter and they are very much enjoying their time getting to know the Norfolk and Suffolk landscape and various beaches and coastal towns.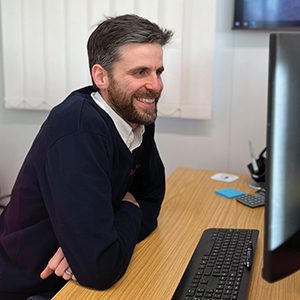 Craig Frosdick
Surveyor
Craig has worked for the business since 2007. He started working for the company as a porter and has worked his way up through the variety of roles at Britannia Alan Cook. He predominately works in the office at Loddon as an office administrator helping customers and you will not see a tidier desk in the removals industry. He is also a trained surveyor, Class C HGV driver and forklift driver (Mr versatile).
Craig is a sports enthusiast and enjoys watching all sports whilst sporadically making an appearance for his local veteran's football team. Away from the office Craig enjoys spending time with his wife and two children, Charlotte, and Olivia.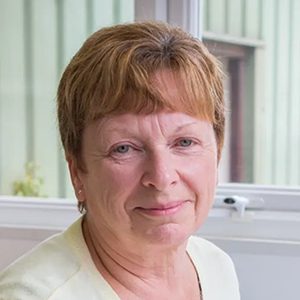 Carole Chittock
Senior Administrator
Carole is office royalty and has worked for the company since 2014. She is responsible for the business's storage department ensuring that records are kept up to date and paid on time. Her organisation skills are flawless!
In her spare time, she enjoys spending time with her husband Tony and her 4 dogs – Isla, Lulu, Primrose, and Tilly. She also loves cooking, reading, gardening, and getting depressed watching Norwich City.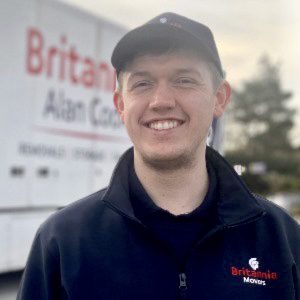 Chris Oven
Class 1 HGV Driver
Chris joined the family business in 2012, after leaving college as a full-time porter. Since then, like most of the guys, his fitness increased rapidly, and can confidently lead any job no matter how big or small. He has also progressed to completing his Class 1 HGV license, which has been extremely valuable. Although he sometimes works in the office, he is usually found on the road for our international jobs, singing along to his music and having a biscuit, chat, and cuppa with the client.
Outside of work, Chris loves hanging out in Norwich, completing pub crawls, and playing card games with his mates, food critiquing as well as taking great pride in creating his own! – bored of the UK's rubbish service station food, Chris tries to make his work food as creative, tasty, and adventurous as possible.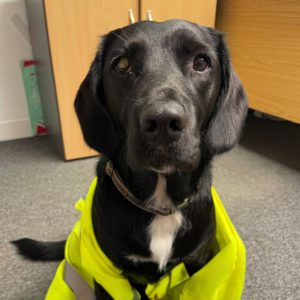 Bonnie Oven
Company Mascot
Bonnie is the company mascot. She is a black and white Springador. You will often see her at the Loddon office and occasionally at Lowestoft or even hear her when you phone in every now and again. Her bark is bigger than her bite (we hope) and she is very much an attention seeker, lapping up the attention from the crews when they arrive back from their jobs. She is obsessed with her ball, loves long walks, swimming, and Fish.
We are proud of our accreditations